Tzatziki (Greek dipping sauce)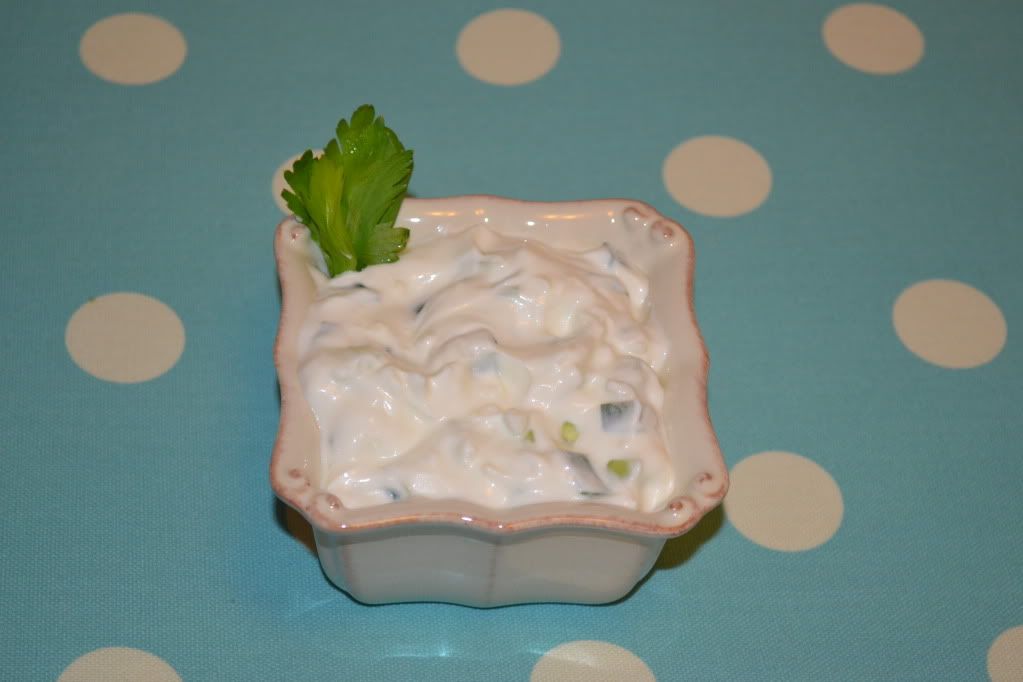 Had this for the first time in Greece and was obsessed. It is a great summer dip good on Gyros or for snacking with bread, french fries, and pitas. Most restaurants cheat when they make it and use sour cream instead of Greek yogurt! A good Greek yogurt for it is FAGE. I hope you enjoy this dip as much as I do!
16 oz. (2 cups) Plain Greek Yogurt
4 to 10 Cloves of Garlic finely chopped
1/2 cup diced or grated cucumber (Kirby or "English") (pat dry with paper towel to remove excess water)
1 tbsp Olive Oil
2 tsp Lemon Juice
Combine oil and lemon juice in medium mixing bowl
Fold yogurt in slowly, mixing thoroughly.
Add garlic, according to taste.
Add in cucumbers. Stir everything up.
Can add 1 tbsp mint or dill for more flavor.
Serve chilled with chicken, french fries or pitas.
Note* The longer it's refrigerated the stronger the garlic taste.
Have a recipe you'd like to submit? Check out how guest blogging works on BBV and learn about sweet prizes you can win
right here
.