Danielle is back with some amazing pies.
One thing you should know about me is that I LOVE fall. I love the weather, the fact that it means football is finally here, the produce that's in season... in fact you'd be hard pressed to find something that I don't love about fall. Once August hits I start getting antsy, hence this recipe. In order to make these pies in the summer I had to make a couple changes, obviously cranberries and blood oranges aren't in season so I had to use frozen cranberries and a navel orange instead. The crust for these is a french pastry called Pâte Sucrée which is perfect for pies because it holds up really well to the filling. The juice from the orange sweetens the tartness of the cranberries in the filling and the fluffiness of the meringue topping creates the perfect combination.
Cranberry Meringue Mini Pies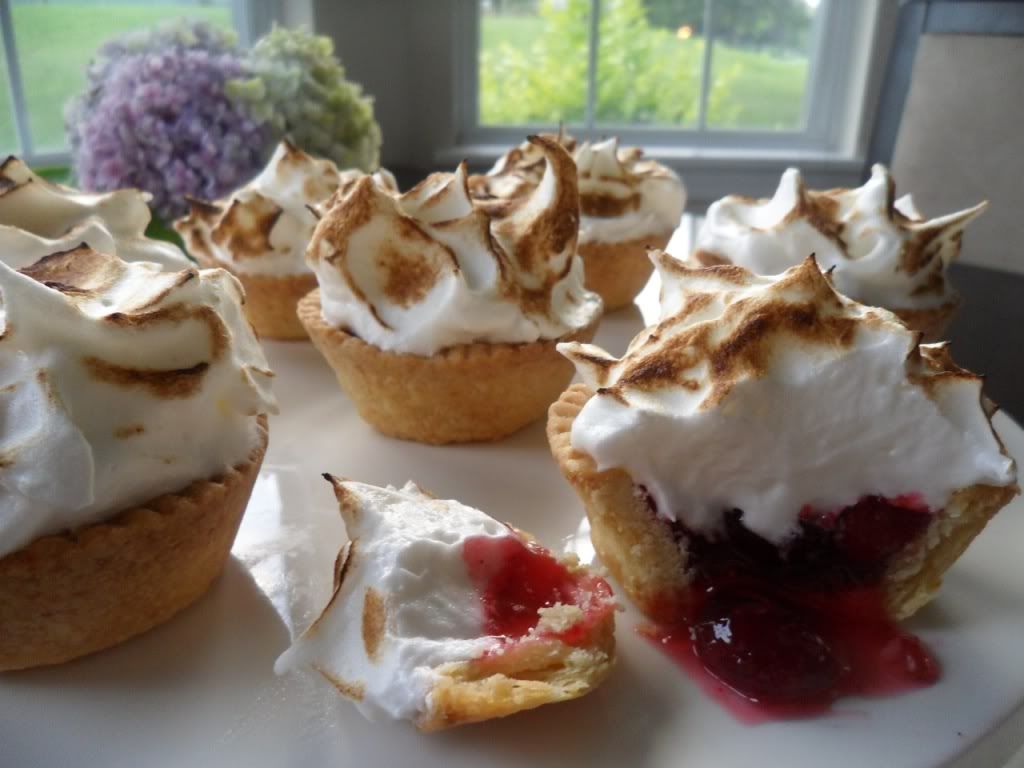 For the Citrus Pâte Sucrée:
1 1/4 cup all-purpose flour
2 tbsp granulated sugar
1/8 tsp salt
1 stick cold unsalted butter, cut into pieces
1 large egg yolk, lightly beaten
1-2 tbsp cold heavy cream

For the Filling:
12 ounces (3 1/4 cups) fresh cranberries
1 1/2 cup granulated sugar
1 3/4 cup water
1 1/2 tsp grated lemon zest
1 tsp grated blood orange zest and 1/4 cup blood orange juice
1/4 tsp salt
1/8 tsp ground cinnamon
pinch of ground cloves
3 tbsp cornstarch
3 large egg whites
pinch of cream of tartar
Make the Pâte Sucrée by pulsing the flour, sugar, salt and both zests in a food processor until combined. Add the butter pieces and pulse just until the mixture resembles coarse meal. Add the yolk and drizzle 1 tbsp of the cream over the mixture, then pulse until dough comes together... no more than 30 seconds. If the dough is too dry, add the remaining tbsp of cream. Pat the dough into a disk and wrap in plastic, refrigerate for an hour.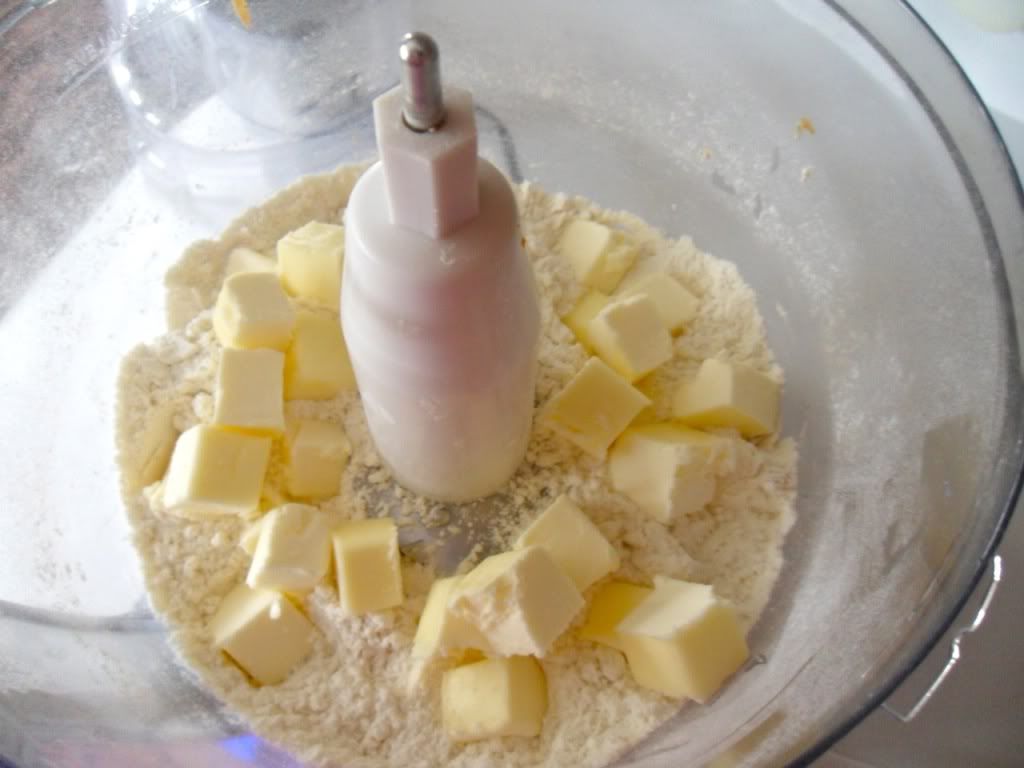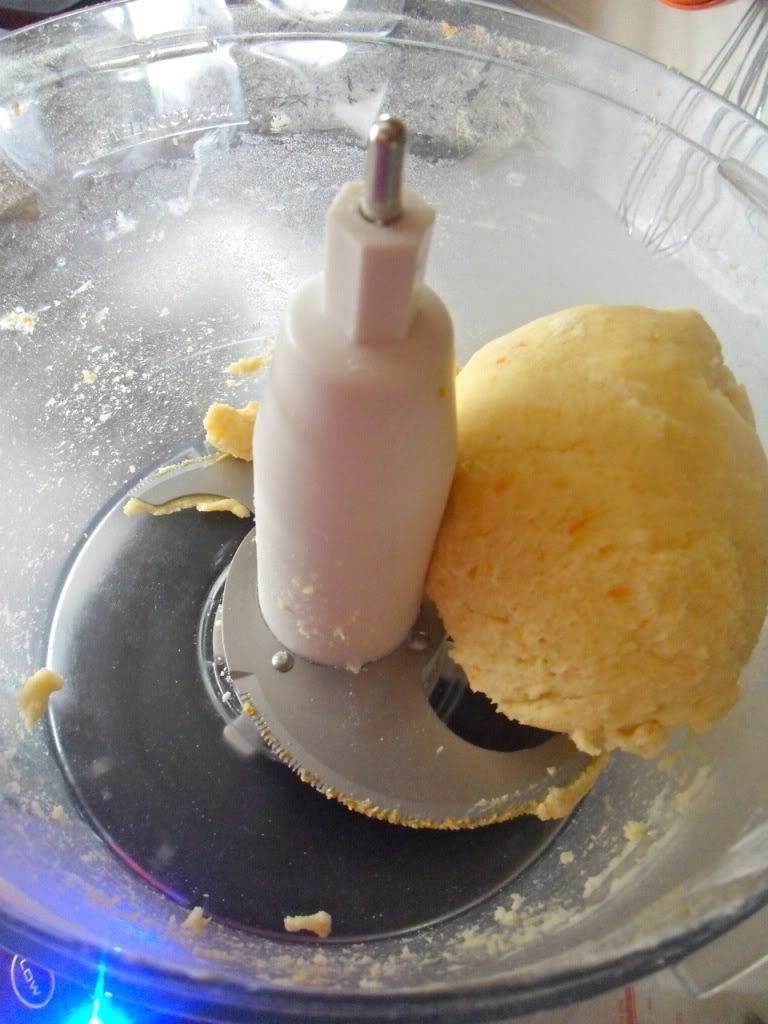 On a lightly floured surface, roll out dough to 1/8 inch thick. cut out twelve 4-inch fluted rounds and fit into cups of a standard 12-cup muffin tin (not nonstick). Dock the bottom of the "pies" using a fork and then freeze until firm, about 30 minutes. Preheat the oven to 375 degrees.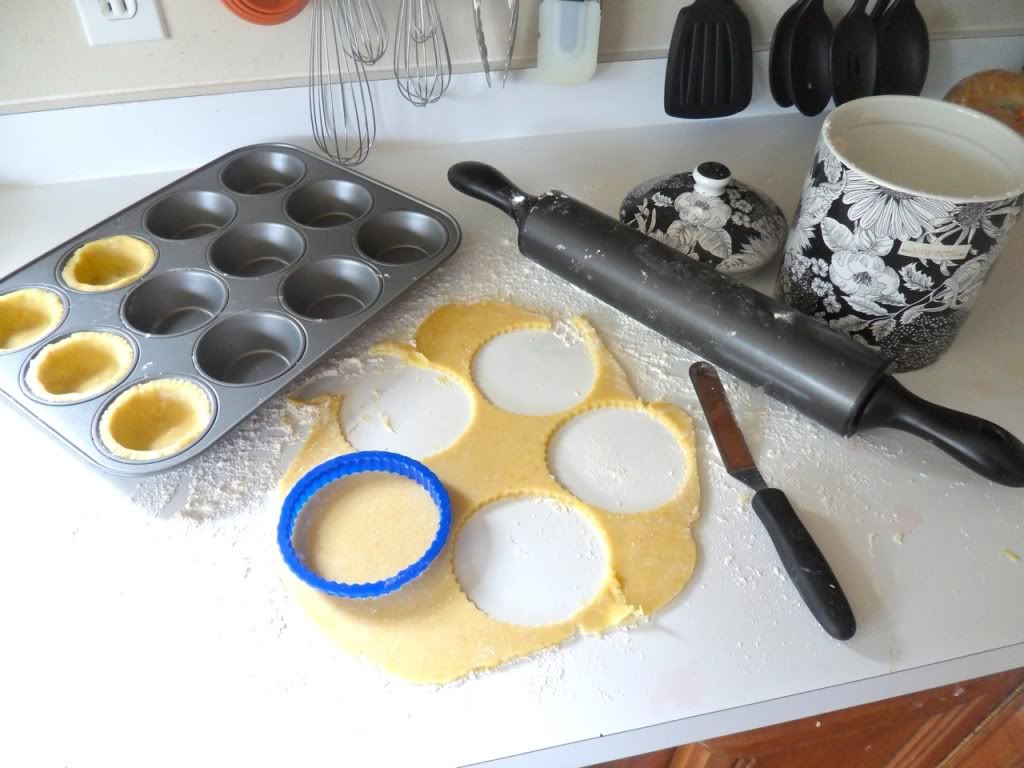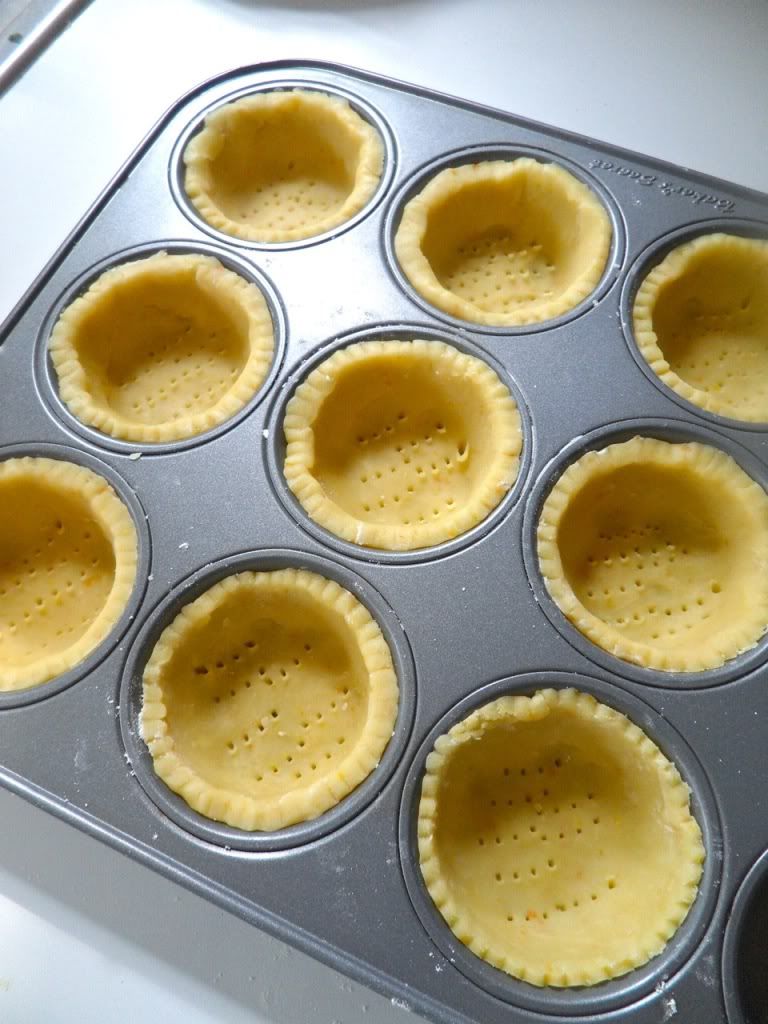 Line the shells with parchment (just cut out parchment rounds the same size as the shells) and fill with pie weights or dried beans. Bake for 15 minutes, remove weights and parchments. Bake until bottoms are just turning golden, 5 minutes more. Transfer to wire racks, let cool 5 minutes then remove shells from tin and let cool completely.
While the shells are cooling, make the filling. Bring 2 cups of the cranberries, 1 cup of sugar and 1 1/2 cups water to a boil in a medium saucepan. Reduce heat, and simmer mixture, stirring occasionally until the cranberries burst, about 5 minutes. Pour through a sieve and discard solids. You should have about 1 3/4 cups juice... if you have less, add water.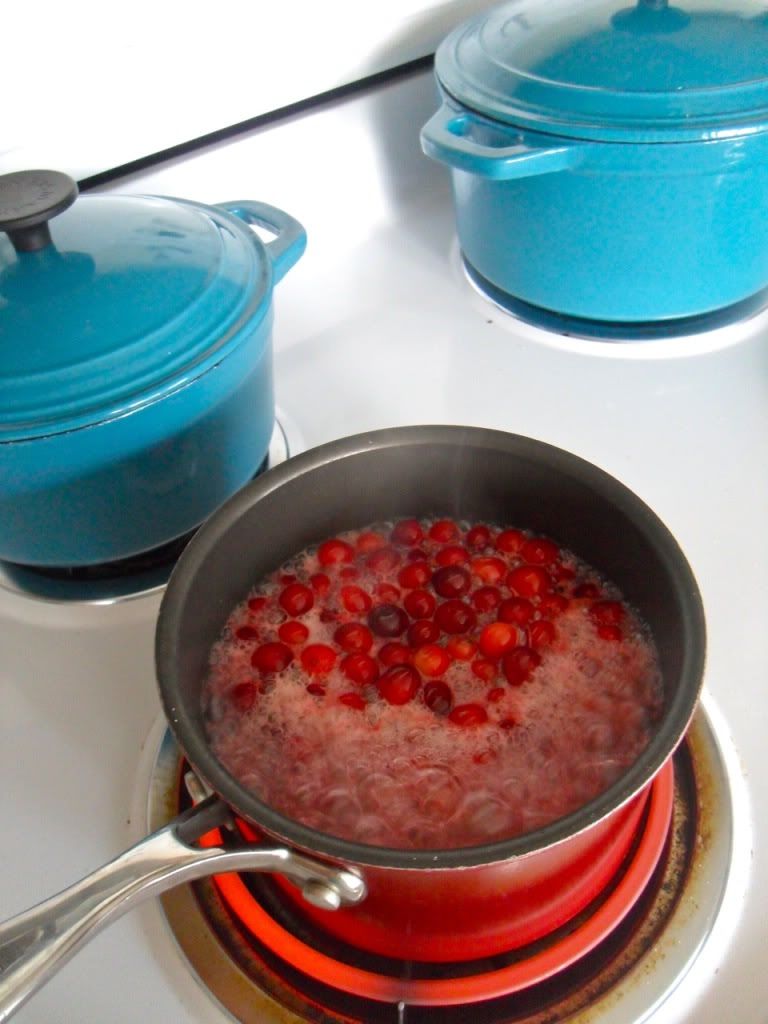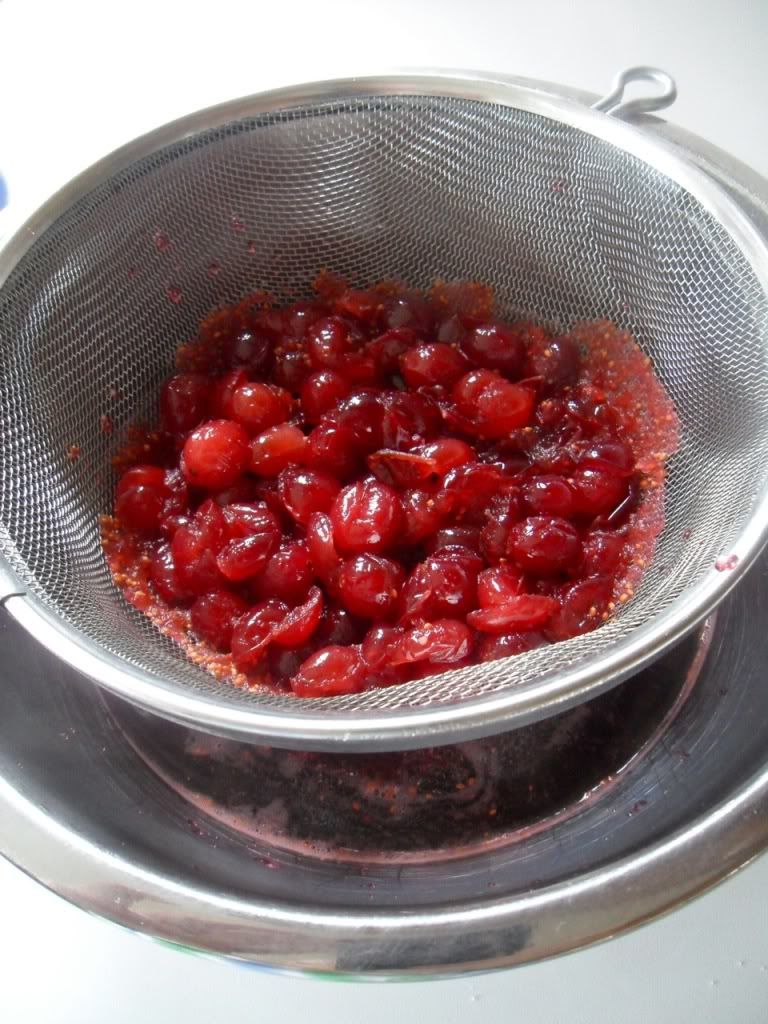 Bring the strained cranberry juice, 1/4 cup sugar, the zests, salt, cinnamon, cloves and remaining 1 1/4 cup cranberries to boil in medium saucepan, stirring occasionally. Reduce heat and simmer until cranberries are soft but not have not burst, about 3 minutes.
Meanwhile, combine cornstarch, orange juice, and remaining 1/4 cup water in a bowl. Whisk into cranberry mixture in the saucepan. Bring to a boil, stirring constantly and cook for about 1 minute until thick. Divide mixture among shells and let set in the refrigerator, 1 hour or up to one day.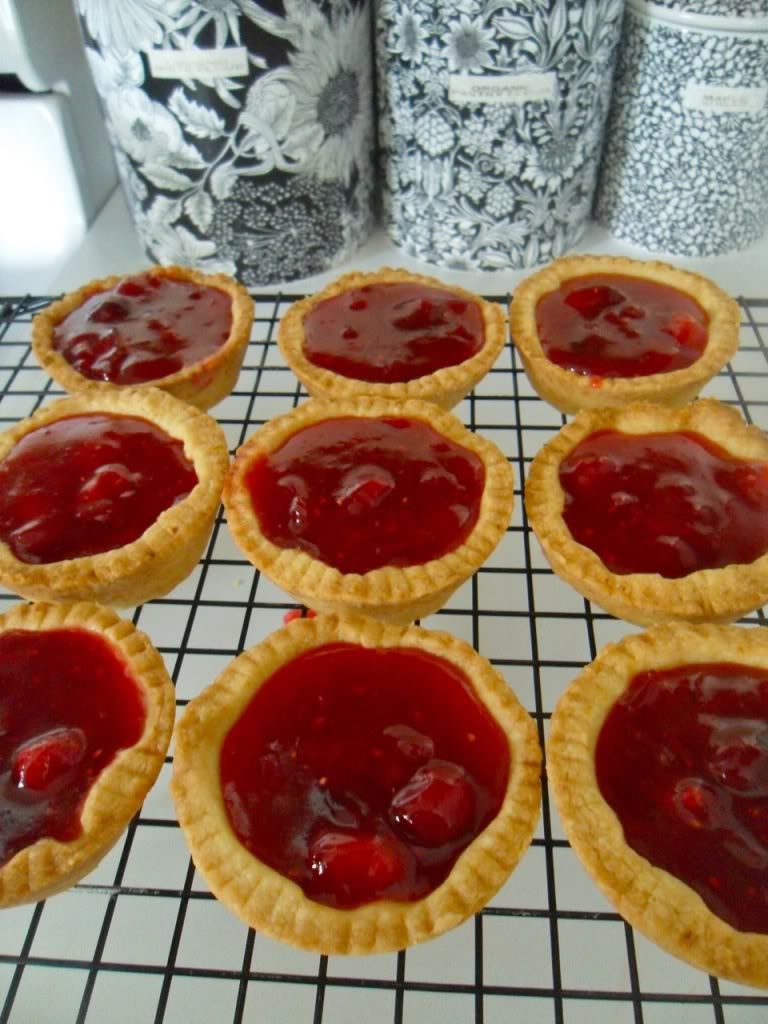 Make the meringue by whisking the egg whites and the remaining 1/4 cup sugar in a heat proof bowl set over (not in) a pan of simmering water, until the sugar has dissolved and the mixture is hot to the touch. With an electric mixer, beat on medium speed until foamy. Add the cream of tartar and beat on high speed until medium glossy peaks form. Spoon on top of the pies and use a kitchen torch to lightly brown the meringue. If you don't have a torch, just put the pies under oven broiler for 30 seconds.